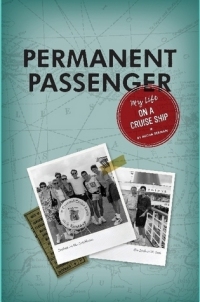 Imagine yourself sitting at home. The phone rings. You have been offered a dream job and have 48 hours to fly to Miami and board a 70,000 ton cruise ship. Your destination: the Caribbean. Permanent Passenger: My Life On A Cruise Ship tells the adventure of a young man serving as an Assistant Cruise Director on one of the largest cruise ships in the world, Carnival Cruise Line's M.S. Ecstasy. Witnessing rescues at sea, stowaways, and passionate romances are just some of the day to day events revealed in this humorous adventure. Discover one of the wackiest job searches ever undertaken including sending letters to over 2,000 college alumni, chasing cruise line executives into bathrooms, and transforming a dorm room into a private office with hired interns. All aboard - this is one adventure you don't want to miss!
What readers are saying
Sometimes the best way to take a cruise is through the pages of a book and this is one hell of a trip. Micha's book takes the reader on a tour of life below decks and beyond. This is an amusing and sometimes thought provoking insight into life aboard Carnival Cruise Line's M.S. Ecstasy. A must have for cruise addicts everywhere.
Laura Richard, Owner
cruisegiftstore.com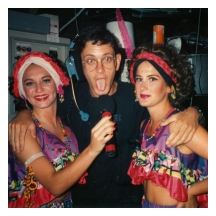 I love it! I was smiling throughout the book. I have a feeling that Berman has fun no matter what he does. Not everyone has the ability to write with humor; Berman does. This book is entertaining and informative. While reading Permanent Passenger, I turned to my husband and said, "I want to be an activity director on a cruise ship." I will probably not work on a cruise ship, but I will definitely go on a cruise. Well done Micha Berman! Readers will not want to miss this entertaining book.
Debra Gaynor
ReviewYourBook.com
Micha has written a fantastic book on his cruise ship adventures. He's done a great job of putting his knowledge and experience down on paper. It's well written, informative, and humorous, but most importantly it contains plenty of essential information for anyone wanting to work on a cruise ship.
Neil Maxwell-Keys, Founder
WorkOnCruiseships.com
What a fantastic book! I have been glued to reading your stories for around 5 hours now.Thank you for publishing such a book. I have been looking for literature of "real" life stories regarding an assistant cruise director / cruise staff position. This has opened my eyes into reality!
James "Turbo" Anderson
Melbourne, Australia
Available Online and in Select Bookstores
Online:
San Francisco:

Books Inc. (Opera Plaza)

Marin:

Book Passage

Baltimore:

The Ivy Bookshop
Articles and Press